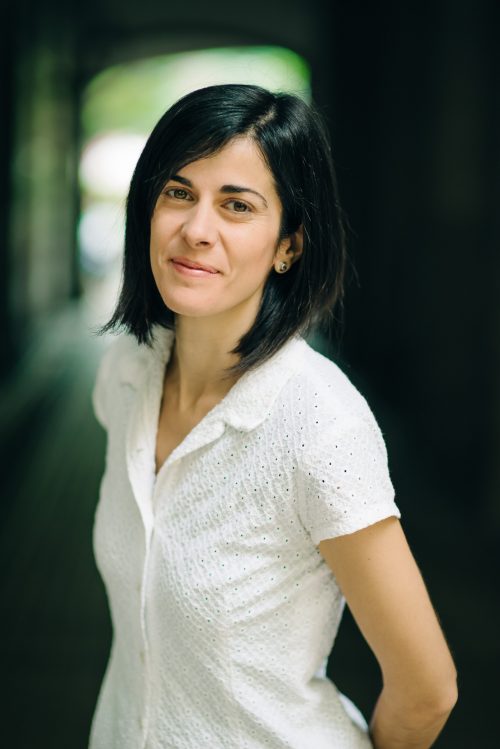 Ana Tajadura-Jiménez (Principal Investigator) studied Telecommunications Engineering at Universidad Politécnica de Madrid. She obtained an MSc degree in Digicom and a PhD degree in Applied Acoustics, both at  Chalmers University of Technology, Gothenburg, Sweden. Ana was post-doctoral researcher in the Lab of Action and Body (LAB) at Royal Holloway, University of London. In 2012 she moved to University College London Interaction Centre (UCLIC) as an ESRC Future Research Leader and as principal investigator of the project The Hearing Body. She returned to Spain as a Ramón y Cajal research fellow, first based at Universidad Loyola Andalucía, and then at Universidad Carlos III de Madrid. She is currently an Associate Professor in the Department of Computer Science at Universidad Carlos III de Madrid, and an Honorary Research Fellow at the University College London Interaction Centre. Ana coordinates the research line on "Multisensory and Body Interaction". Her research is empirical and multidisciplinary, combining perspectives of psychoacoustics, cognitive neuroscience and human-compute interaction.
Twitter: @AnaTajadura
Publications: www.researchgate.net/profile/Ana_Tajadura-Jimenez
LinkedIn: https://www.linkedin.com/in/ana-tajadura-jimenez-910b8723/
We are recruiting!!!
This page will be updated once the project starts. If you are interested in becoming part of the BODYinTRANSIT team, check our News section.  
Our team is highly multidisciplinary and international. Among members and collaborators there are HCI/computer scientists, psychologists and cognitive neuroscientists, data scientists, engineers, acousticians, philosophers, ethics experts, designers and artists, professional dancers and clinical practitioners. Check the team of our current project MAGIC outFIT to get an impression of some of our current members/collaborators.